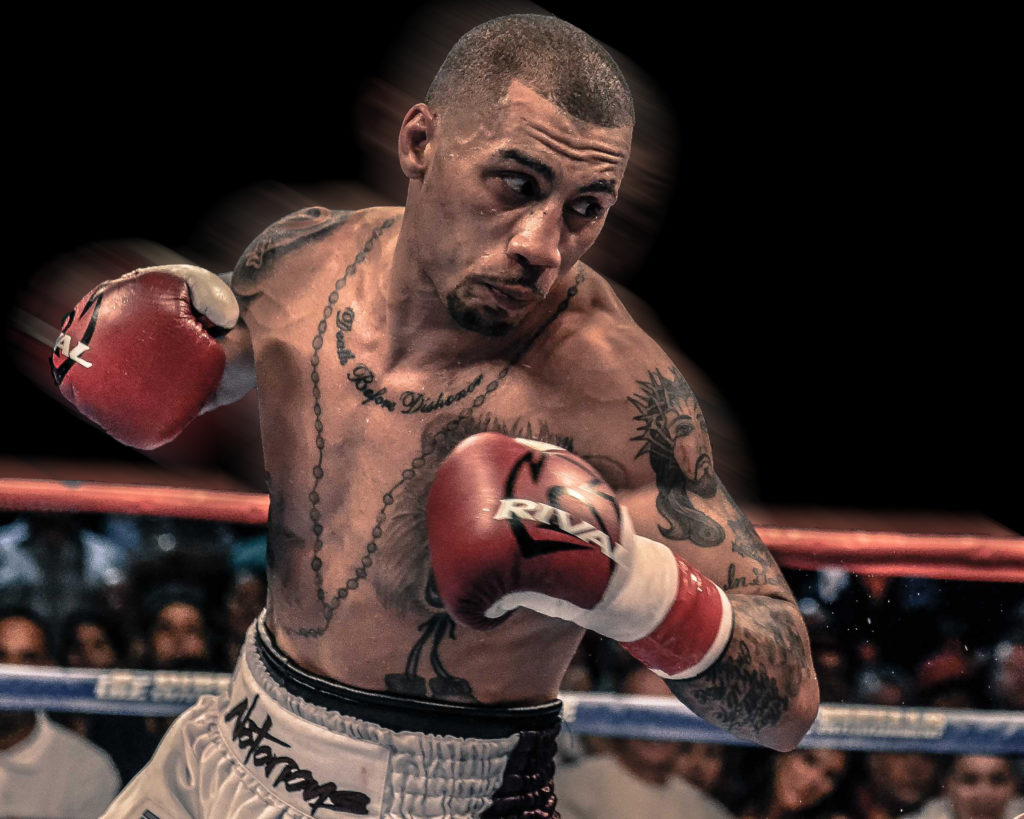 Frank "Notorious" Galarza was born and raised in the Red Hook neighborhood of Brooklyn, New York. His magnetic personality and positive attitude has helped him stand out from the pack. He is a natural born leader and motivator, all despite losing both of his parents by the age of nine. He was raised by his father's sister and her husband, Wilma and Benjamin Collazo. His father, Frank Galarza Sr, was also a professional boxer and is the inspiration and motivation to Frank Jr.
Galarza self-admittedly was a troubled child growing up. He had a love for boxing, however was not dedicated as a young adult, and was constantly steered to the streets. It took a tragedy, the death of his brother, for him to realize the lifestyle he was living wasn't for him, and he wanted more for himself and his family. Frank Galarza turned to boxing.
Having just 11 amateur fights under his belt, Galarza unexpectedly won the 2010 New York Golden Gloves. Turning pro a few months after, Galarza has taken his underdog attitude from the amateurs, and currently has competed in 25 professional bouts. Through his career, Frank Galarza has come old the hard and old fashioned way, climbing up the ranks, grinding through local club fights, and earning the reputation of being an exciting all action-boxer and a fan favorite within the New York City boxing community. Though at times early in his career, fighting in front of just a few hundred people, many have taken notice to Galarza. In 2013, in an exclusive interview, he was dubbed "Brooklyn's Rocky" by famed New York sportscaster Bruce Beck. He has also appeared on the YES Network's Boxing 30 program and featured in Muscle & Fitness magazine.
He enjoyed a breakout year in 2014, starting in January when he participated in his first televised bout of his career, and viciously knocked out a then undefeated and heavy favorite John Thompson, just 17 seconds into the second round, to win the WBC Latino Junior Middleweight Title. The knockout has become a Youtube and social media favorite amongst boxing enthusiasts. He continued the year with three more bouts, winning all three, including another televised bout in May. Galarza's 2014 ended by winning the "Contender of The Year" award by the prestigious Ring 8 organization, a Veteran Boxer's Association based in New York. He has been World Ranked throughout his career.
Galarza is just as active outside the ring as he is in it. He has participated in numerous fundraisers for organizations such as the American Cancer Society, and has done guest motivational speaking at various schools and for the Puerto Rican Family Institute. Philanthropy has always been a huge part of Frank Galarza's life. A goal of his was met in 2014, when his nonprofit organization he created, Youth Fighting Forward, was officially incorporated. Before his organization became a reality, he traveled to Brazil in 2013 to learn from a similar organization, LUTA and Fight for Peace. He has taken a lot of the principals and has incorporated them into his foundation. Galarza's main goal is to help children avoid the struggles and pitfalls he fell into as a child, by combining boxing, youth support services, and education. Youth Fighting Forward currently has two boxing gym based chapters in New York and Connecticut.
Frank "Notorious" Galarza
President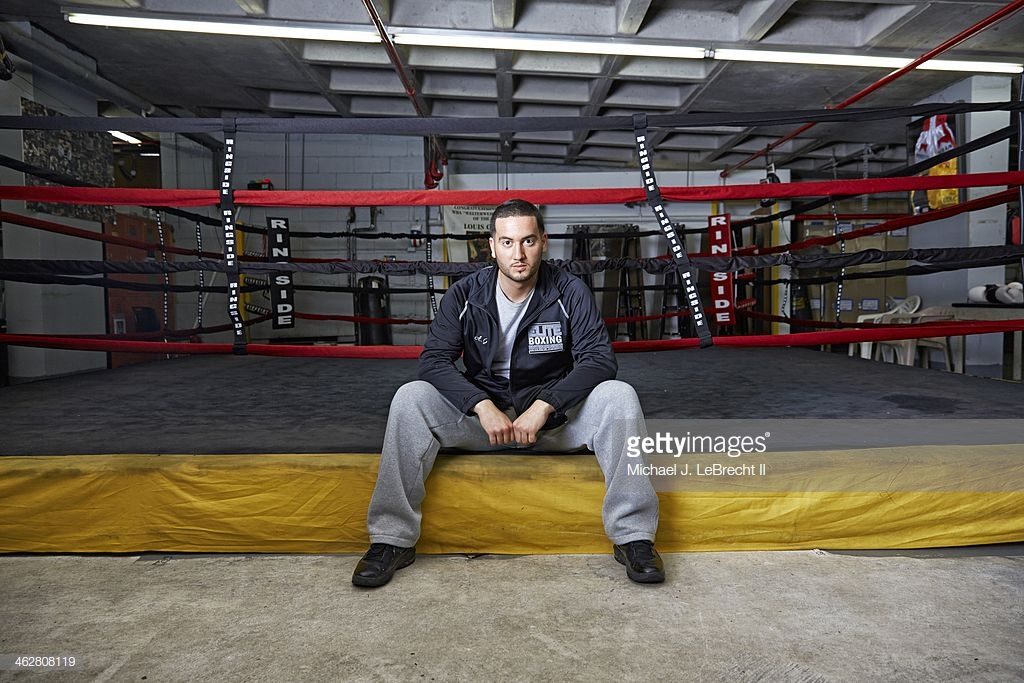 A.J. was born and raised in Danbury, CT. In 2011 at the age of 24, A.J. became one of the youngest licensed Professional Boxing Managers in the sport. He was introduced and encouraged to get into professional boxing by his partner in Champs, Fernely Feliz. A.J. has gained a reputation as a highly regarded manager, who has helped guide clients to HBO, Showtime, ESPN and World Title Fights. He is also a licensed promoter and President of Prize Promotions, and promoted Danbury Fight Night in May of 2015.  His passion however is Youth Fighting Forward. A.J. is the owner of Champs Boxing Club and the executive director of Youth Fighting Forward Danbury chapter which has positively affected the lives of many. Galante's goals are to help Frank Galarza continue to help build and grow Youth Fighting Forward and hopefully expand to different cities and possibly internationally.
A.J. Galante
Executive Director
Frank "Notorious" Galarza
President
A.J. Galante
Executive Director
Champ's Boxing Club & Fitness
Located on 128 East Liberty Street, in the heart of downtown Danbury, Connecticut, Champs Boxing Club & Fitness is the city's only exclusive boxing gym. Looking for a great workout? Look no further than Champs! Inside our 3,000 square foot facility, you will have access to a professional style 18 foot elevated ring, multiple heavy bags, speed bags, double end bags, in house boxing gloves and head gear, not to mention professional trainers. Looking for just a traditional workout? We also have cardio machines on premise, as well as various weight lifting equipment. When you come to Champs, you will find yourself in a friendly and positive atmosphere, and you will feel comfortable knowing we put safety and cleanliness first. We offer lockers free of charge to store your belongings while you work out, and have locks to be purchased if you choose not to bring your own. Need a quick workout before an appointment, dinner, or class? Come to Champs where immediately after working up a sweat, you can shower in one of our private shower units. We will be offering a variety of classes as well as hosting many special events
"Everyday's A Fight | a film on Frank Galarza"